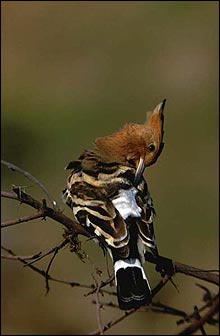 The North-Western Indian state of Rajasthan is a colourful, exotic place where the bird life is no exception.

I stalked this Hoopoe several minutes taking a few shots as it searched for grubs and insects with its wonderful curved bill.
Having satisfied its hunger it relaxed and started preening allowing me to make several images of this stunning bird.
Telephone
+44 1305 751801